President's Desk
Saurashtra Vepar Udyog Mahamandal was started in year 2001. The roots of Saurashtra Vepar Udyog Mahamandal can be found in a Saurashtra Sankaln Samiti". This Samiti was an institute of visionary leaders to address various issues of Saurashtra and Kutch region. The Role of Samiti is limited to policy advocacy and to scale up activism and movement against unfair policies of the government. Changes in Value Added Tax implementation in 2003, Removal of Octroi, Impact fee, Scarcity of currency coins, Action against malpractice of government officials were among the main activities and achievements of the Samiti. Mr. Parag Tejura and other leading industrialists are playing key role in this activism.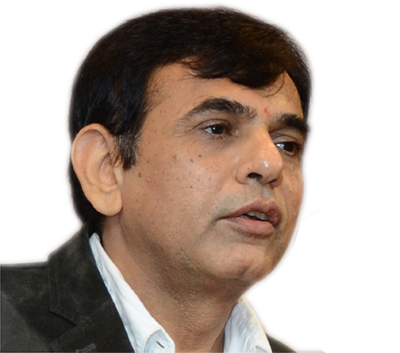 The development starts from individual unit to national level; our aim is to create Glocal Platform for the smallest manufacturer of Saurashtra & Kutch region, which can lead to generate greater GDP for the nation.
The success of Make in India concept is also depends on the performance of MSMEs.
The development of textile industry, coconut farming, Auto Park, mining, IT – Electronic are major thrust areas where scopes for the developments are huge. Collective efforts can bring very good results for economical and social growth.
It is also observed that scopes for the bilateral trade development with the African continent, South Asian countries, European and American countries are good. We are strategically working on it so that we can create A Glocal Trade Exchange Platform in Saurashtra Kutch Region.
The role of industrial association, federation and Mahamandal is very vital in sustainable development of industries, trade, economy and Society at large. Being apex body of the trade and industrial organization of Saurashtra – Kutch, SVUM: Saurashtra Vepar Udyog Mahamandal is committed to create a business friendly environment for holistic sustainable development of Saurashtra – Kutch. Whether It is matter for implementation of VAT, Removal of Octroi, Impact fee, Scarcity of currency coin and many other issues in Saurashtra Kutch, the Mahamandal have observed that collective actions of SVUM has created impact and it has become a change leader In order to bring solution.
Parag Tejura,
President
Saurashtra Vepar Udyog Mahamandal - SVUM